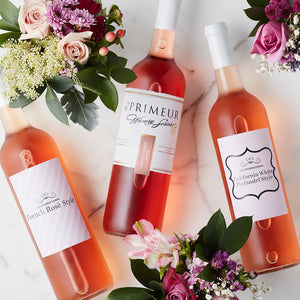 Mother's Day is the perfect occasion to show your mother (and or grandmother) that they are the most important woman in your life. In this time of Covid 19 this Mother's Day is probably not going to be what you're used to, but you can still treat mom to a gift she'll love. And if she loves what we love then we are here to help. I mean what could a beat bottle of wine and a basket full of foodie treats?

Choose a pre-designed gift basket or let us create your very own special personalized basket just for her. Browse through our online store, our selection of gourmet goodies and essentials for wine loving moms will not disappoint.

We have more than 40 flavour fused extra virgin olive oils and balsamic vinegars, Brix chocolate pairs perfectly with a bottle of vino and our gorgeous, insulated wine tumblers make summer sipping on the deck a stylish event.

In our busy lives we often rush past the people we love the most and forget to show them how much they mean to us. Now that you are armed with these great gift ideas for moms who love wine, you're ready to roll.

Well, we hope to see you soon, til then, cheers mon ami!
With every $50 gift basket we will include a complimentary bottle of rose!